OpenLight's PASIC technology integrates all the components of silicon photonics devices into one photonic integrated circuit. The active components, such as lasers, modulators and optical amplifiers are coupled within the silicon photonics chip to 'passive' components, such as waveguides, splitters and receivers. They are all integrated into the same silicon photonics chip and only require coupling out of the chip for integration into their intended application. This single chip concept vastly reduces manufacturing and assembly costs, by removing less reliable manufacturing processes altogether, such as aligning external lasers to waveguides.

# The OpenLight value proposition
Optical technology

Optical technology is the key enabler to many existing, new and emerging, high-growth markets, including datacom, telecom, lidar, healthcare, HPC, AI, and optical computing.

The Silicon Photonics market

In 2028, the value of the Silicon Photonic Chip market is expected to reach $8 billion.

OpenLight's unique technology

OpenLight's technology enables the design and manufacture of PASIC chips with higher density and speed, along with lower power and cost - essential for all these markets.

OpenLight's open foundry model

OpenLight operates an open foundry model, licensing its integrated chip technology to semiconductor foundries around the world.

OpenLight's PDK

OpenLight encourages customers to design their own PASICs using OpenLight's Process Design Kit (PDK), guaranteeing their manufacture.

OpenLight's PDK development

OpenLight is continuously developing its PDK, expanding its component library and including silicon photonics IP for customisation.

Openlight evaluation kits

OpenLight provides evaluation kits and early start hardware to support customers designing their own PASICs.
# Our technology
PASIC - Photonic application-specific integrated circuits.
Electronic design engineers have been producing ASICs for many years. Application Specific Integrated Circuits are central to the operation of most of the electronic products and computers used today, optimising performance, cost and efficiency.

PASIC's are the photonic equivalent!

Photonic Application Specific Integrated Circuits are central to photonics-based design, both now and in the future, for the same reason as ASICs. OpenLight is bringing PASIC design to the mass market, with its PDK, production services, and a wealth of PASIC support tools, such as Evaluations kits and PDK Samplers.
# Our history
OpenLight's development history
2008

OpenLights core, integrated silicon photonics platform technology was developed at Aurrion, a University of California, Santa Barbara spin-out company.

2016

Aurrion was acquired by Juniper Networks in 2016.

2019

Juniper Networks partnered with Tower Semiconductor for foundry services.

2021

Juniper Networks announced the world's first, open market, silicon photonics platform.

2022

OpenLight was formed with investments from Synopsys and Juniper Networks.

2022

OpenLight develops PASICs for datacoms applications.

2022

The complete senior leadership team is appointed with extensive, silicon photonics and startup to scale, company experience.

2023

The PASIC ​'Photonic application-specific integrated circuits' name is registered.
# Leadership team
The OpenLight leadership team brings decades of design, build, and innovation experience in silicon photonics technology. The team's shared vision is to push the boundaries of silicon photonics technology, and how it is used, even further. To achieve this, Openlight is enabling design and development engineers in all industries to do their own PASIC designs using OpenLight's Process Design Kit (PDK).
This open platform strategy is aimed at making OpenLight's unique technology widely available to many different industries, including datacom, telecom, LiDAR, healthcare, HPC, AI, and optical computing.
Dr. Adam Carter

Chief Executive Officer

Dr. Carter is a semiconductor communications industry veteran, with an impressive, 25-year track record. He has been instrumental in the growth of some of the world's leading manufacturers of integrated, optical communications systems, optical components, modules and subsystems, and has been involved in several, successful business exits, turnarounds and acquisitions.

Kevin Granucci

Vice President of Sales and Marketing

Kevin is a seasoned and results proven semiconductor and fiberoptics professional with 25 years of experience in global sales and marketing. After achieving his BA in Economics from University of California, Davis, he has worked in a variety of commercial roles for Hitachi Semiconductor, Opnext, Oclaro and most recently as Chief Revenue Officer of Phononic Inc. Whilst working in Oclaro as Vice President of Product Management and Strategy for the Datacom Business Unit, he spent three years in Tokyo, Japan.

Dr. Volkan Kaman

VP Engineering

Dr. Kaman was formerly the Senior Director of Engineering at Juniper's silicon photonics group. Before joining Juniper, he was the VP of Engineering at Aurrion Inc. (acquired by Juniper in 2016), which developed the core, silicon photonics technology that forms the foundation of OpenLight. Early in his career, Dr. Kaman was Chief Systems Architect and Director of Product Management at Calient Networks. Dr. Kaman holds a PhD from UCSB and a BSc from Cornell University, both in Electrical Engineering.

Rosie Nguyen

Vice President, Finance and Human Resources

With her unique blend of expertise in accounting, Financial Planning and Analysis (FP&A), management, and Securities Exchange Commission (SEC) reporting, Ms. Nguyen is known for her business acumen as well as her operational and leadership skills. With 25 years of experience in finance, her most recent role was at Visa, Inc., leading the SEC reporting function, and she previously supported the Transceiver Module Group Business Unit at Cisco Systems
# Three prime services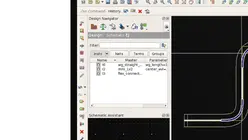 PASIC Design Enablement
OpenLight enables customers to design their own PASIC using OpenLight's Process Design Kit (PDK).
PASIC Design Enablement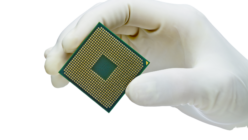 PASIC Inhouse Design
OpenLight will design and build your PASIC for you. OpenLight's inhouse engineers provide custom PASIC design and layout services to help with…
PASIC Inhouse Design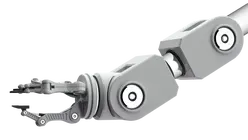 PASIC Production
OpenLight will manufacture your PASIC for you through our partners. We will guarantee the production and operation of that PASIC, giving customers…
PASIC Production
# Supporting products and services
OpenLight is continuously developing its PDK (Process Design Kit) by:
Adding new device designs to the component library.
Adding verified silicon photonics circuits to the IP library, which customers can tailor to their own requirements. This fast-tracks the design process and reduces the time to market.
OpenLight provides evaluation kits and early start hardware to give customers confidence to design their own PASICs and verifying the component modules in our PDK.
OpenLight's Process Design Kit (PDK) Sampler helps component testing and accelerates new product introduction (NPI).
OpenLight's PDK Sampler is a die-level PASIC containing every component in the PDK library. It enables customers to test and validate PDK elements in their own lab, before committing to the expense of producing their own, custom PASIC design. The PDK Sampler speeds up the development process, giving customers confidence to design and optimise PASICs for their own markets.
The PDK Sampler is available for order through OpenLight. 
OpenLight's 224G InP-based Modulator is specifically designed to help customers accelerate PASIC designs for datacoms applications.
# PDK support and capabilities
| Capability | OptoCompiler v.2.1.x | IPKISS v1.0 | Cadence photonics v2.7.x |
| --- | --- | --- | --- |
| Tech Files | Yes | Yes | Yes |
| Create Schematic | Yes | No | No |
| Run circuit simulations | Yes | No | No |
| Schematic Driven Layout (SDL) | Yes | No | No |
| Layout circuits (fixed device cells) | Yes | Yes | No |
| Layout circuits (device p-cells) | Yes | No | No |
| Run DRC | Yes | Yes | Yes |
| Run LVS | Yes | No | No |
Contact us